Last year some time I tested the new Epson Exhibition Fiber inkjet paper on some images, with wide color gamut, difficult blacks, monocromes, and so on.

Anyway, I started re-photographing the surface of the prints. By transferring the digital image to an analog surface (paper) and reshooting it, at hard angles, bent up, with light reflecting off the surface, you can create "impossible" highlights and depth-of-field effects in the next incarnation.

Here is one example, starting from a photo of burnt pines in the Yosemite high country after a dusting of snow.

Original Image:



Printed and rephotographed: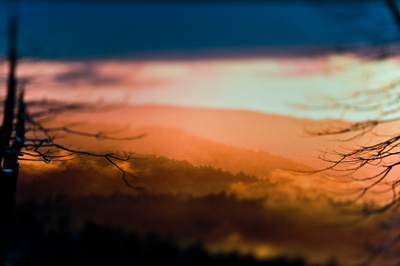 Oaks in Tucson Arizona:

Vera climbing in Indian Creek, Utah: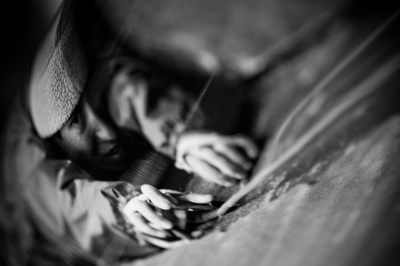 Variations from the same print of "Chief" in Elijay, Georgia: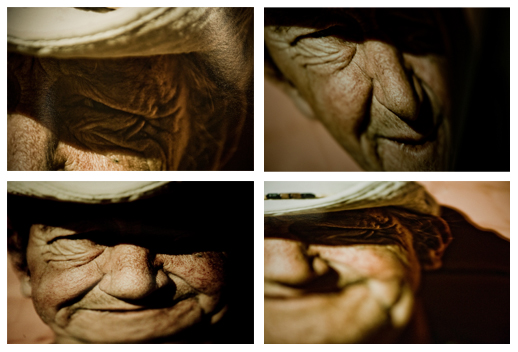 Exhibition Fiber is a great paper to fool with this way, because it doesn't
show gloss differential or metamerism that has plagued glossy inkjet prints
since forever. You can google it, I wont explain here. Just try it out, you'll dig it!
Anyone up for a D-A-D chain photo? Ill pick an image, print it, rephotograph it and send it to you to print and rephotograph however you like...
Finally online with my
Fine Art Print Website
. And there was much rejoicing. Check it out!
To kick it off, I am offereing a selection of photographs from the August 2007
feature
I shot for National Geographic Adventure Magazine, "Where the Big River Gets Lost."
Writer
Kim Brown Seely
, my sister
Christine Kornylak
and I spent a week on and off the river in the Delta region south of Memphis with riverman
John Ruskey
for the piece. I had no idea what a beautiful and untouched wilderness we have right along that mighty river. Ruskey is one of the few (if only) people to offer guided trips down the Mississippi, through the Quapaw Canoe Company. He also started an after-school apprenticeship program called
The Mighty Quapaws
. 25% of the profits from the Mississippi River print sales will go to this program.
Check it out - and do a river trip down the Mississippi with John sometime (or in a hollow log if you prefer a short one). You won't regret it.